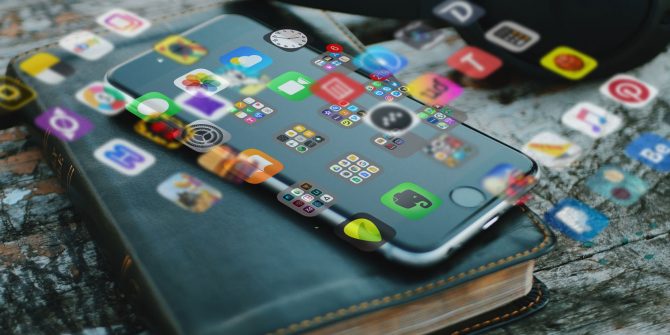 Multitasking plays an important role in small businesses. The last thing that you want to do as a small business owner is waste time. To help you save time and multitask efficiently, Apple has designed a number of iPhone and iPad apps that although are little known at the moment, but have the potential to create a buzz in the digital market. These apps are particularly meant to bring efficiency in your day to day business operations. A few of them are:
Bento 4 for iPad
Bento 4 for iPad has recently been redesigned for the iPad and is basically a personal database app. This particular app has made it easy for businesses to organize their data. If you are wondering what sets Bento 4 apart from the regular spreadsheet tools, than you need to know that it makes it possible for you to combine tables and text fields along with images by merely dragging and dropping boxes on to any of the 40 free templates.
If it is making a catalog for sales meetings that you are interested in, make sure that you use Bento 4! It is also best for building detailed contact lists and managing multi-level projects. You can sync it with Bento's desktop software for the Mac and it costs a mere $9.99.
DocuSign Ink: an electronic signature facilitator
Also available on Androids, DocuSign Ink is the world's prime personal electronic signature generator available worldwide. Docusign Ink allows you to import documents from cloud drive or take pictures through the camera of your handheld. Basically, it would be converting the imported documents so that you have the ability to drag your pre-set signature onto it. Once done, you can save and send it out.
The best part about Docusign Ink is that you can sign unlimited documents without paying a penny. However, there is a limit of five additional signatories, after which you would have to purchase its $15 a month yearly plan!
Invoice2Go
Invoice2 is powerful invoice software, which is easy to use and customizable. It allows you to generate and send invoices as well as calculate estimates over your iPhone or tablet. To start with, you need to come up with a 'mater list' of standard billable items. You also have the ability to use a plugin called 'Receipts2go' to bill for client-specific supplies. When the invoices are made, you can easily print them out or email them straight from the app.
The best part about Invoice2Go is that it features a reporting tool, which makes it possible for you to work out your finances in a single glance. Three invoices can be created free of charge, whereas the paid plan for about 100 invoices is charged at $24.99 a year.